<!== Packaging Machinery ==> <!== Packaging Machinery ==>
Bagging machine integrated with tape banding unit
This machine is offering tape banding attachment that add quality image to the product.
For added flexibility, by detaching banding machine standard pillow ad gusset bags can be also produced.
Low power consumption
Simple, functional, low maintenance construction
Servomotor drive to increase stability of the sealing function.
Stainless steel frame.
Applications
Snack, Bean Sprout, Pasta, Nuts, Pepper, Coffee, Powders, Bolts and nuts, Small metal parts, Small toys, Vegetable, Grains, Granulates, Meat dumpling, frozen chicken
Standard Specifications
Clogging detection, (horizontal sealer)
Self adjustment functions
Product memory function
Options
Feeding conveyors
Discharge conveyors
Printer
Perforation
Automatic splicing device
Gas filling
Stainless still frame
Variety of seal options
Gusset device
Volumetric filler
WeighFiller
Auger filler
Specifications
80 mm - 225 mm (W)
80 mm - 350 mm(L)

Product weight:-

TBA

Packaging material:-

Laminated film, aluminum foil, PE, CPP, etc.

Power consumption:-

3 x 220 (415) VAC, 5.0 KW

Compressed air:-

0.6 MPa, 350L/min

Machine dimensions:-

1350 mm W
2100 mm L
1600 mm H

Machine weight:-

approx. 1000 kg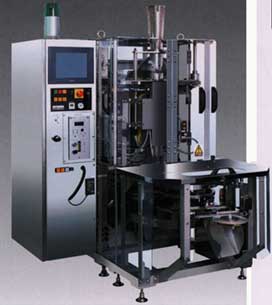 WF-2220Sk bagging machine with tape banding unit

Pillow bag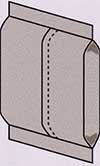 Flat gusset bag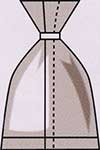 Tape banded pillow bag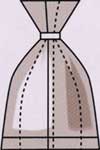 Tape banded gusset bag